FORK WIDENER for TORO Material Lifts
Each side of the adaptor ACT-09 is inserted into the standard fork support of the TORO lifter, and is secured using neodymium magnetic locking pins. The forks can be positioned at any point along the adaptor ACT-09, and the fork width can be regulated as follows:
– From 63cm to 140cm: When it is used with TORO C-Range and TORO D-Range material lifts.
– From 59cm to 136cm: When it is used with TORO B-Range material lifts.
It can be used with the Pipe Cradle adaptor ref. ACT-01/L, for lifting curved loads.
Maximise the applications
The quickly and easily installed ACT-09 adaptor maximises the applications of your TORO material lift, enabling you to carry out unlimited lifting and installation jobs.
Speed up your lifting tasks
The ACT-09 fork widener is easily and quickly installed on the tower (no tools required), speeding up your tasks; saving on time and increasing productivity.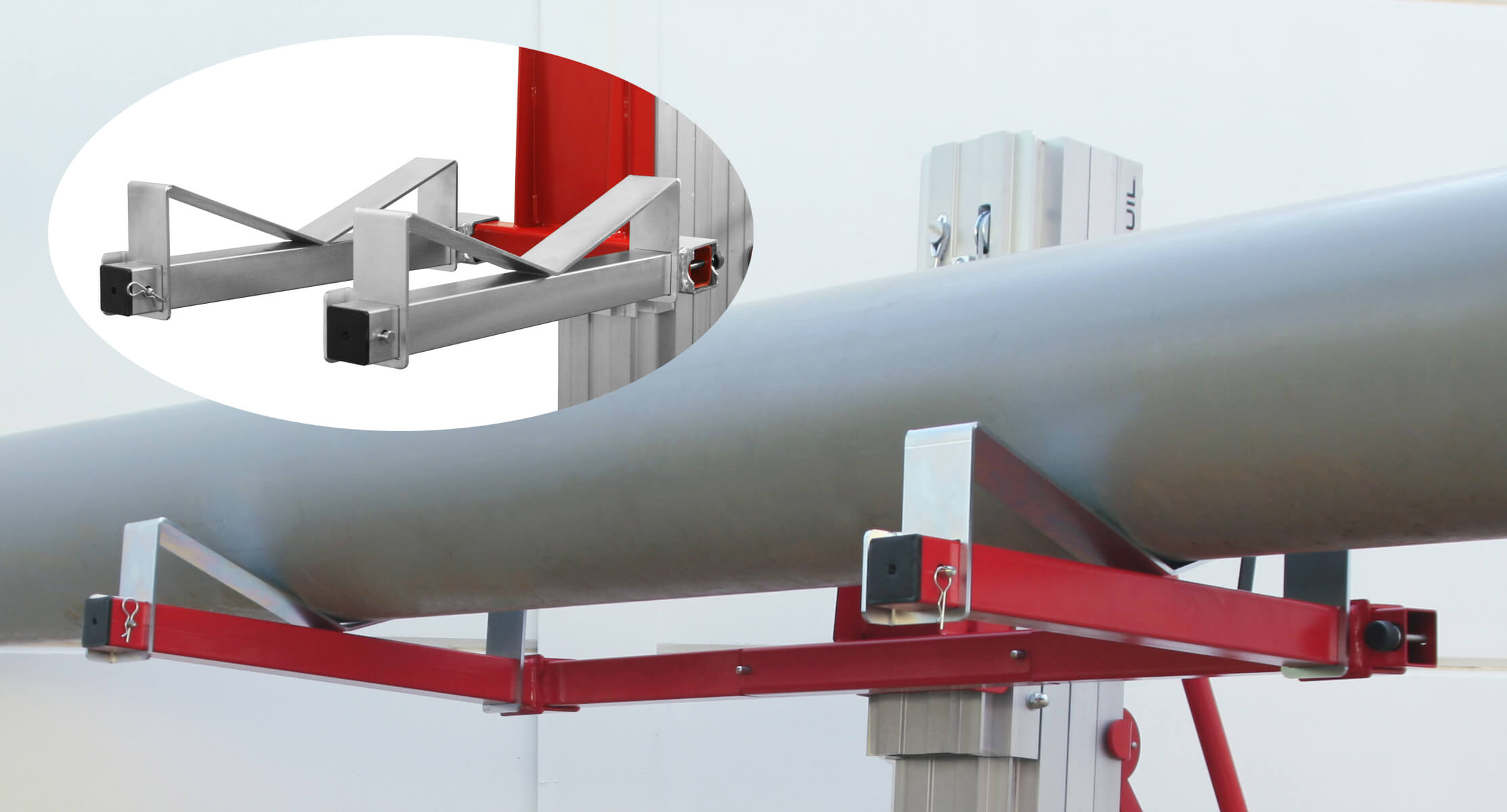 Manufacturing
The ACT-09 fork widener, made up of two parts, is manufactured in sturdy steel and finished with a double layer of textured, anti-scratch powder paint (EPOXY) making it more durable for outdoor use.
Important: Please be sure to secure the load at all times.
Net weight:  8,85 kg  (19.51 lb)
Note: The lifting tower's load capacity is reduced when using this adaptor.  Please contact us to know the lifting capacity for any specific TORO lifter.
This adaptor is not suitable for the A-Range towers.