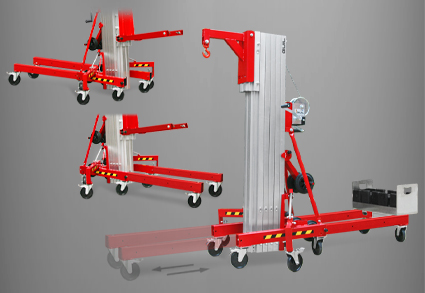 UNIQUE DESIGN: TWO LIFTERS IN ONE. The legs can be positioned in front of or behind the base, depending on the load to be lifted.  This allows you to place the lifter next to walls and work-places.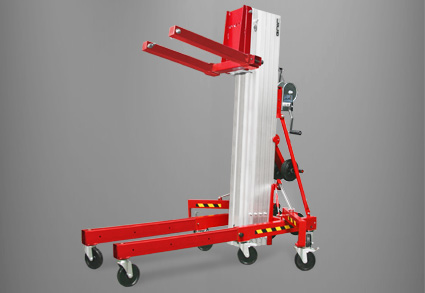 ALL-INCLUSIVE Lifters: Forks, Side stabilisers, 12 wheels, Levellers, Winches with power to spare, Double braking system:  everything is included in the price of the lifter.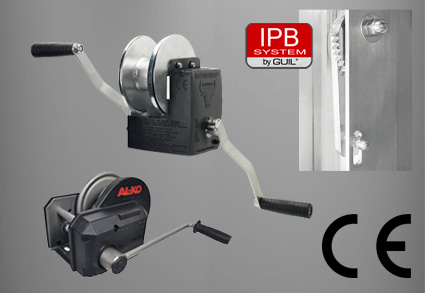 Lifters certified according to EU norms and standards. All the TORO models are equipped with a double security system:  the IPB System (Pendular Brake System) and auto-braking winches.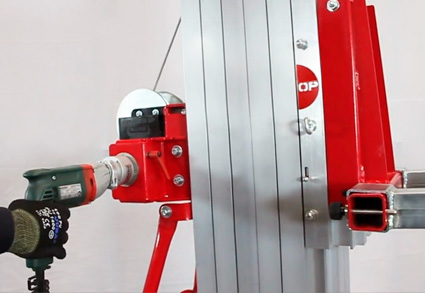 HOISTS that can be raised manually or electrically. Simply by installing the ELECTRIC system, you CONVERT YOUR MANUAL TOWER INTO AN ELECTRIC LIFTER.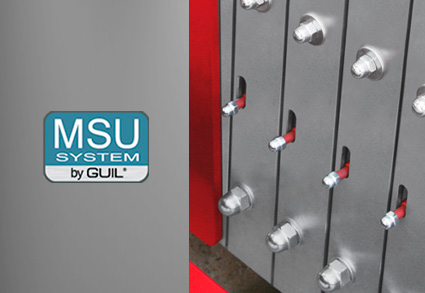 Lifters equipped with the MSU system: a manual unblocking system for each individual stage of the lifter in the event of the emergency brake being activated.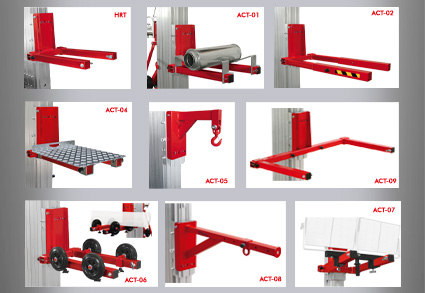 INFINITE USES: we manufacture a wide range of accessories and adaptors so that our lifters can be used in countless different jobs.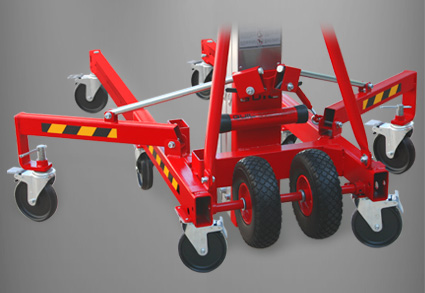 Lateral STABILISERS equipped with LEVELLING WHEELS with brakes are included.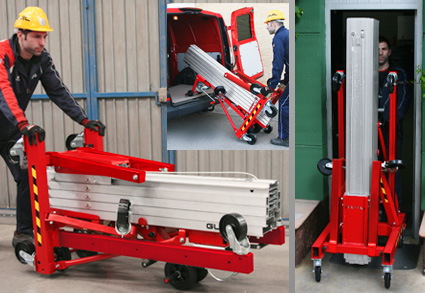 The lifters HAVE 12 WHEELS to allow them to be transported in horizontal or vertical position and loaded in vehicles.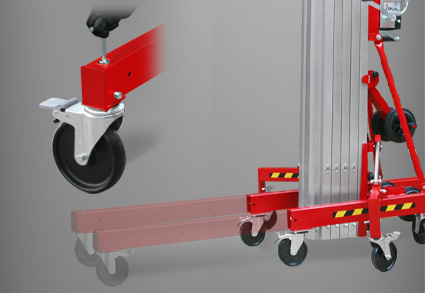 DETACHABLE TELESCOPIC LEGS equipped with LEVELLING WHEELS with brakes and BLOCKING MECHANISM.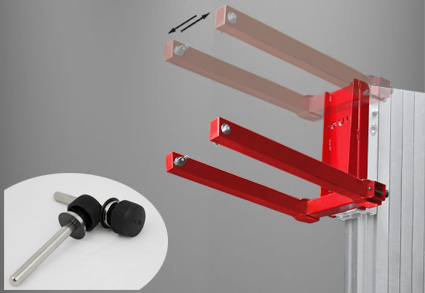 REINFORCES FORKS INCLUDED. REVERSIBLE DESIGN for extra height, ADJUSTABLE for better load positioning, and DETACHABLE for better transportation and storage of the lifter.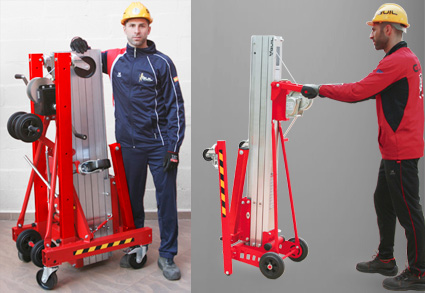 COMPACT lifters, for use in reduced spaces.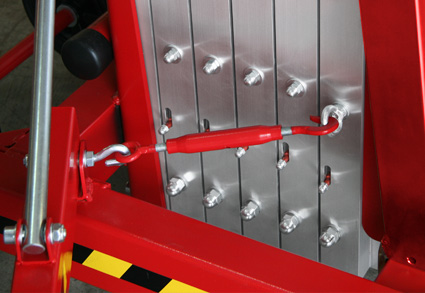 Bases equipped with a RETAINING STRUT which immobilises the stages of the lifter during transportation in horizontal position.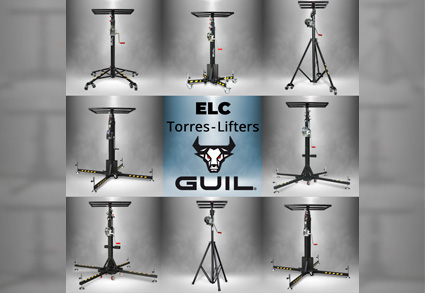 We manufacture a WIDE RANGE OF strong and durable TOP-LOADING LIFTERS. From the most compact to the most powerful.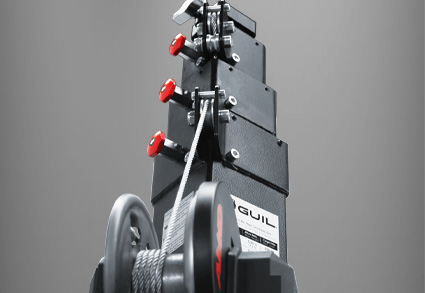 Equipped with DOUBLE SECURITY SYSTEM, with autobrake winch and ASB (Automatic Safety Block) system of handles.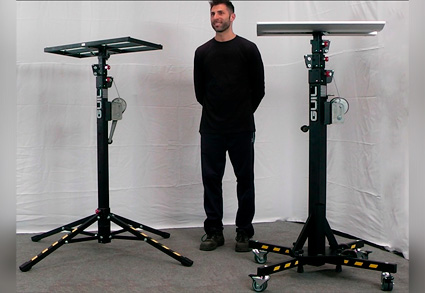 Quick and easy set-up, no tools necessary, for GREATER SPEED AND CONVENIENCE in your work.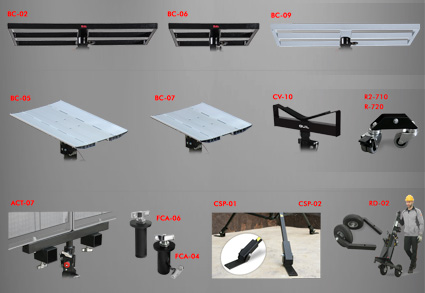 A great VARIETY OF ADAPTORS which allow many different types of load to be lifted.