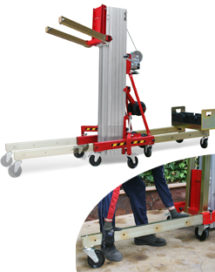 Telescopic removable legs. Can be installed on the front and back of the tower, this way allowing proximity to walls and workspaces.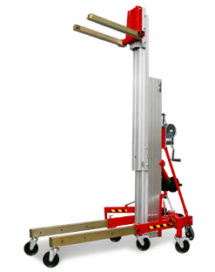 FULLY EQUIPPED Lifters (Forks and Stabiliser legs included).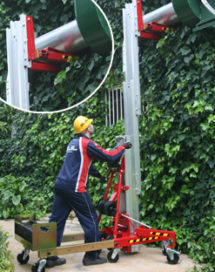 Maximum functionality; We manufacture a wide range of accessories / adaptors to give the lifting towers multiple uses.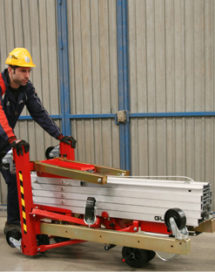 Towers with a compact design for easy transportation to the workplace (both in a vertical and horizontal position).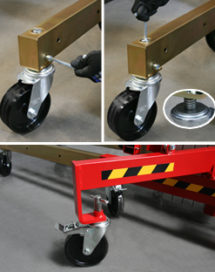 Manual Lifts equipped with wheels with adjustable screw jacks to level the tower if needed.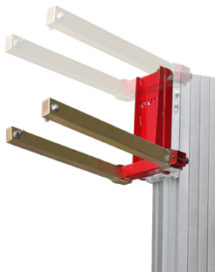 Reinforced forks included, with reversible design to gain height, adjustable and removable to achieve a better positioning of the load and a better transportation and storage of the tower.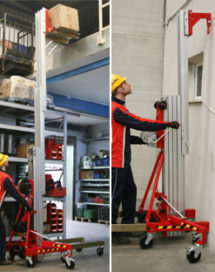 Industrial and residential installations. For both indoor and outdoor use.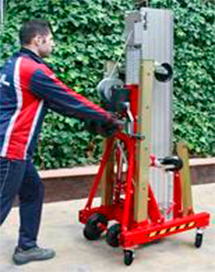 Maximum manoeuvrability for a comfortable and safe of the Manual Lift. Manoeuvrable by a single operator.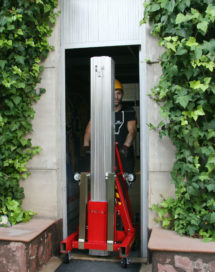 Compact designs offering easy handling and storage. Permits access through corridors and single doors.