Glass pergola construction with our ELC-700 lifters
GLASS PERGOLA CONSTRUCTION WITH OUR ELC-700 LIFTERS IN DORSET (UK)
JANUARY 27 – 2022
A truly breathtaking glass pergola right next to the beach near Bournemouth, in Dorset, built by Sun Rooms UK from Yeovil, UK.  With a set of private steps down to the beach, artificial grass either side of the pergola and a ceramic floor inside it, opaque blinds on all sides, and topped with a retractable roof with LED lighting, this is a pergola and a location to die for.  The black metal frame blends discreetly with the houses and gardens that line the beach (those lucky people!), and all summer – and any other time of year, if you're brave! – the sea is only a few steps away.
This project was built using GUIL's ELC-700 lifters, a perfect tool for assembling such structures. 
Light and compact, the ELC-700 will lift a maximum load of 85 kg to a height of 3.30 metres.  Using two lifters for each beam, the load can be up to 170 kg, and the beam is held effortlessly in place while it is attached to the uprights.  Other models of our lifters can lift larger weights up to 5.40 metres in height, and a number of adaptors for different tasks are available for all models.  The price of these lifters justifies itself almost immediately, making it possible to do more jobs with the same number of people, and with greater safety and comfort.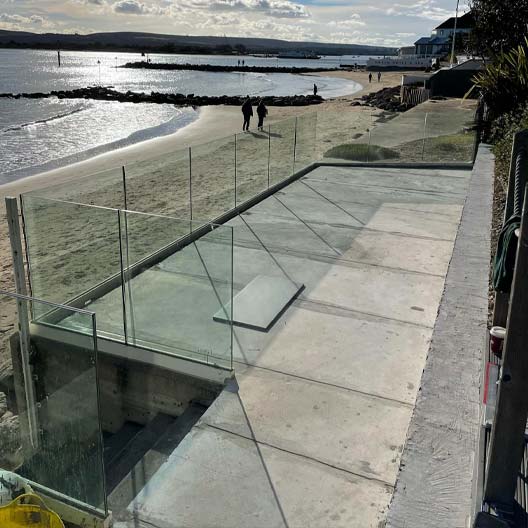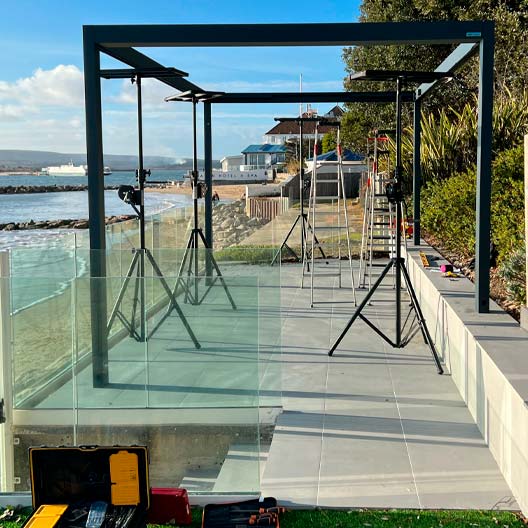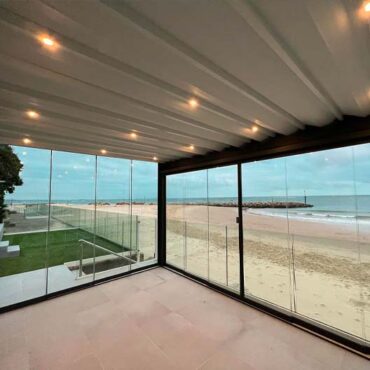 Sun Rooms UK has built projects like this over a wide area of Southern England, both in residential and commercial settings.  Their pergolas, awnings, glass rooms and other structures in a variety of styles and materials grace gardens, hotels, restaurant terraces – and even beaches!  Keep up the good work, Sun Rooms UK!  We look forward to showing more of your projects here.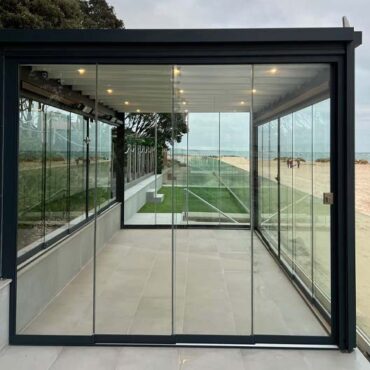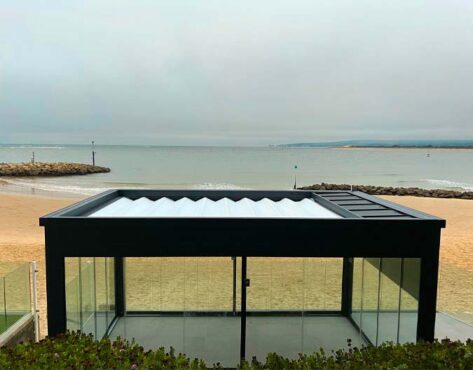 What height do you need?  What maximum load capacity?  Choose the most suitable lifter for your needs in our "COMPARING MODELS" section.
CHOOSE THE MODEL AND LIFT YOUR LOAD